What is The Amazing CTO?
I've build a coaching concept based on Amazing CTO and help CTO leaders with Coaching
Contact
About Stephan
As a CTO, Interim CTO, CTO Coach - and developer - Stephan has seen many technology departments in fast-growing startups. As a kid he taught himself coding in a department store around 1981 because he wanted to write video games. Stephan studied computer science with distributed systems and artificial intelligence at the University of Ulm. He also studied Philosophy. Stephan aced all Diploma exams with 1.0. When the internet came to Germany in the 90 he worked as the first coder in several startups. He has founded a VC funded startup, worked in VC funded, fast growing startups with architecture, processes and growth challenges, worked as a manager for ImmoScout and as a CTO of an eBay Inc. company. After his wife successfully sold her startup they moved to the sea and Stephan took up CTO coaching. You can find him on LinkedIn or on Twitter @KingOfCoders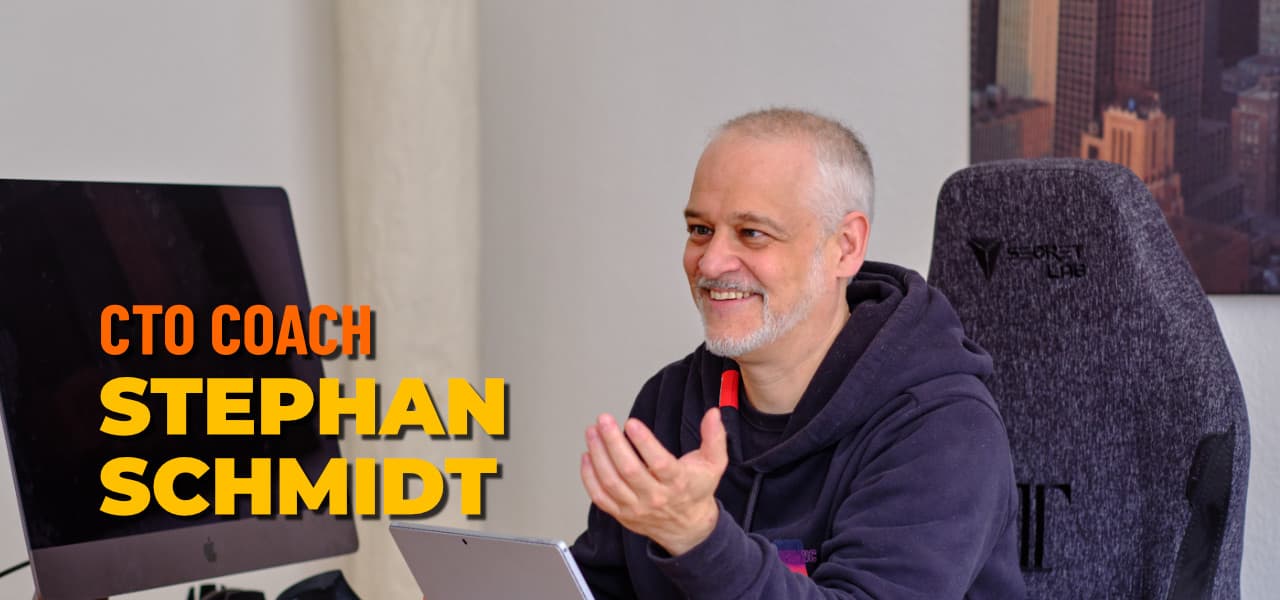 Other interesting articles for CTOs
•
CTO versus CTO
•
Experienced CTO Coach
•
Engineering Coaching
•
CTO Jobs
•
CTO Mentor
•
CTO Mentoring
•
CTO Newsletter
•
CTO Role
•
How many developers do you need?
•
Outsourcing Guide
Technology and Roadmaps
•
How to become a CTO in a company - a career path
•
Work from home and remote with Scrum
•
Waterfall and Scrum