https://www.assemblyai.com/blog/how-dall-e-2-actually-works/
Making the world's fastest website, and other mistakes
Fast is beautiful. We swing back from SPAs towards faster code. The Amazon homepage is fast. When fast becomes a value again, technology's impact will be more appreciated which should help you as CTO. Go fast!
https://dev.to/tigt/making-the-worlds-fastest-website-and-other-mistakes-56na
Responsible Tech Playbook
"The playbook is a free PDF download of about 50 slides, the bulk of which is a summary of a dozen tools and methods that teams can use to better understand their responsibilities"
https://martinfowler.com/articles/2021-responsible-tech-playbook.html
Test How to run end-to-end tests 10x faster with firecracker
I didn't know firecracker. Getting developers to write and run tests is sometimes a challenge. One reason is the setup these tests. Firecracker is used by AWS Lambda to freeze VMs. This can be used for faster fire up of test environments.
https://webapp.io/blog/github-actions-10x-faster-with-firecracker/
Don't build useless features
How do you speed up development and get the CEO of your back? My first advice is to not build useless features (build deep features with impact instead). Someone agrees
https://staysaasy.com/product/2022/04/16/battlefield-product-management-dont-build-useless-features.html
How to spot great remote jobs: The Joel test for remote work
Remember Joel on Software and the Joel test? No? Doesn't matter. Here we find "10 questions to assess the quality of a remote job". Offering remote jobs is no longer enough, offering great remote jobs is the game now.
https://andreschweighofer.com/career/how-to-spot-great-remote-jobs-the-joel-test-for-remote-work/
Be less technical
The article is about developers, but the number one success factor for CTOs from my perspective: Be less technical!
https://www.sequential.dev/posts/be-less-technical/
Book of the week
This weeks book is "Start with Why" by Simon Sinek. Too many managers explain the what and how, not too many explain the Why. Giving sense to employees is key though. As a manager you have to be the new shaman, explain the world by telling stories around the why. In everything I do, from new projects to code quality I explain the why. Do you? If not, this book is for you. Order and read now.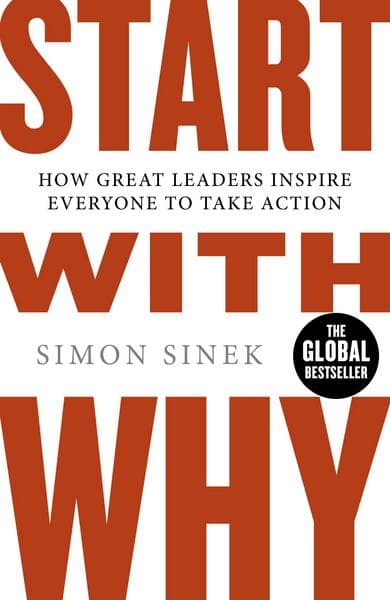 Know someone who could benefit from this?
Please forward the newsletter ❤️
Received this newsletter from someone? 📩 Just Join!