Amazing CTO Newsletter
🚀 22.1
by Stephan Schmidt
Happy Friday,
communication. I need to write something about communication because I see so many mistakes from CTOs which make their life much more difficult. CTOs believe in facts, DRY, and the power of proclamation. They tell their important things once and expect everyone to know and follow. Then they wonder why people don't know and don't do.
I've learned to communicate differently:
You can't over-communicate
DRY with communication just does not work. Repeat, repeat, repeat important things. When everyone goes "OMG yeah we know" and complete your sentences, then you might have repeated yourself enough. Maybe.
Choose the right channel. Just because you like Slack doesn't mean this is the right channel. Just because developers like Slack doesn't mean this is the right channel. The medium is the message. Talk to people in a meeting, a 1on1, via Slack or an email, depending on the message.
Prepare and postpare messages. I often asked my direct reports and developers what they think of a topic before communicating it. After the CEO communicated a topic (or when I did) I asked in 1on1s what people understood and what they think of it. Too often they didn't get the message because of bad communication and I could explain the why and give more context.
Don't assume someone knows. Tell them. Communicate your feelings and expectations
Change your style of communication and get better results where people do what you've told them - they will also be happier and everything feels smoother and more aligned.
Topics
I had more articles this week than ever. Then I cut them down, so this week's insights include
How finishing what you start makes teams more productive and predictable
Will AI target your job next?
📚 Book of the week
Being Swamped is Normal and Not Impressive
Good reading, nice Sunday evening ❤️ and until next week,
Stephan
Article of the week: How finishing what you start makes teams more productive and predictable**
Over and over I see startup development organizations that switch work from here to there, whenever something more important comes in. I've argued for years this is a bad thing, but didn't go as deep as the article "Finally, I'll use a few Monte Carlo simulations and cumulative flow diagrams to demonstrate how unfinished work makes teams unpredictable — statistically speaking." It also touches on working in parallel vs. working in serial, a dear topic of mine to be expanded next newsletter.
https://lucasfcosta.com/2022/07/19/finish-what-you-start.html
Stories I've encountered last week
Will AI target your job next?
Must read article, key quote "It took years for AlphaGo to get to human-level performance in the game of Go in order to beat a level 2 master. It finally did so in October 2015. Not but five months later it had improved so significantly that it beat the best player in the world (at level 9)"
https://aifuture.substack.com/p/will-ai-target-your-job-next
Is Kubernetes Adoption Slowing?
An interesting look as Kubernetes to a stepstone towards serverless (with graphs!)
https://thenewstack.io/is-kubernetes-adoption-slowing/
Being Swamped is Normal and Not Impressive
"I used to think being swamped was a good sign. I'm doing stuff! I'm making progress! " I call this activitis. I see this in many startups, work for the work's sake without a vision, plan, or the Why. Being swamped is not a sign of success but just that you're a bad manager.
https://www.gkogan.co/blog/swamped/
Does your data fit in RAM?
An interesting question, I've thought about putting our data warehouse into memory ten years ago (never did), but computers have become much more powerful but we don't utilize that as CTOs.
https://yourdatafitsinram.net/
What I don't like about working at a remote job
Talking to some CTOs recently, this is what they feel "It feels like I'm living in Groundhog Day everyday. Every single day looks exactly the same"
https://www.priconceptions.com/notebook/remote-jobs-bad
📚 Book of the week
This week's book is "[HBR Guide To Office Politics" by Karen Dillon. I hope you are living a life without office politics as it should be. But especially in startups with inexperienced founders or large companies - or your startup has been acquired - office politics is the name of the game. This book is the book to read and was a valuable helper in the past. May it help you.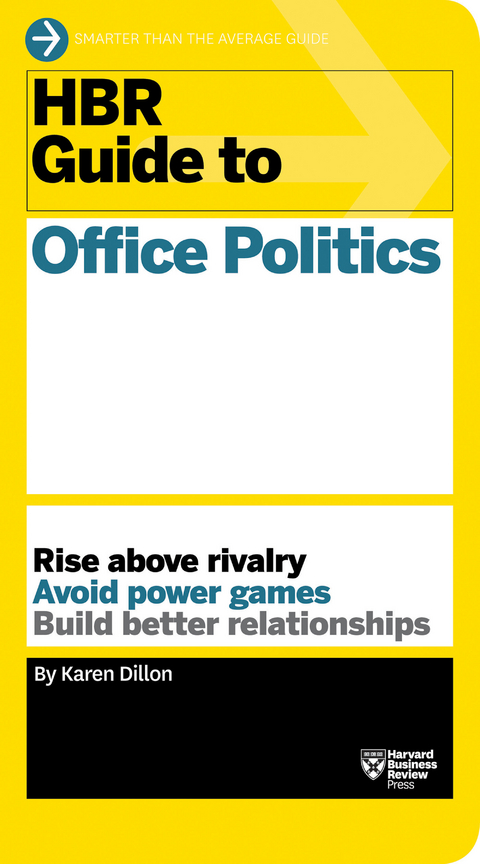 Know someone who could benefit from this?
Please forward the newsletter ❤️
Received this newsletter from someone? 📩 Just Join!