https://gordonc.bearblog.dev/dry-most-over-rated-programming-principle/
EU Approves Landmark Legislation to Regulate Apple and Other Big Tech Firms
This road will save a lot of money for everyone who creates a mobile app and has huge impact on everyone who creates a mobile app.
https://www.macrumors.com/2022/07/05/eu-approves-landmark-legislation-to-regulate-apple/
How a fake job offer took down the world's most popular crypto game
Wow, must-read, haven't heard of that scheme "The fake 'offer' was delivered in the form of a PDF document, which the engineer downloaded — allowing spyware to infiltrate Ronin's systems."
https://www.theblock.co/post/156038/how-a-fake-job-offer-took-down-the-worlds-most-popular-crypto-game
Scaling our Spreadsheet Engine from Thousands to Billions of Cells
Very interesting read on performance, especially from moving from Javascript to Go and beyond.
https://www.causal.app/blog/scaling
Who Should Lead the Scrum Team?
This an interesting question by itself. Many assume the Scrum Team should be led by a product manager, as a product owner. Everyone assumes that the product owner should be a product manager. I disagree. But read the article.
https://d-pereira.com/who-should-lead-the-scrum-team/
Jim Keller: Arm vs x86 vs RISC-V - Does it Matter? [video]
I wrote a lot of 6502, Z80, and 68000 code back in the day, but I have no clue about modern CPUs (they have cores!) - This is an interesting short video on what one of the greatest CPU designers thinks.
https://www.youtube.com/watch?v=yTMRGERZrQE
What Comes After Git
Yes, what comes after Git!?
https://matt-rickard.com/what-comes-after-git/
"Keep calm and use the runbook" – Why runbooks are the key to handling any situation effectively
Good explanation of what runbooks are and why YOU need them, yes you do.
https://www.cortex.io/post/keep-calm-and-use-the-runbook
Watching an acquirer ruin your company
Some of my coachees have been acquired. I have been acquired several times, as a CTO and co-founder. And I have the feeling most acquisitions fail, at least from an employee perspective. And if you are acquiring a company, as some of my coachees are doing, be double aware of the challenges.
https://startupwin.kelsus.com/p/watching-an-acquirer-ruin-your-company
📚 Book of the week
This week's book is "The Innovator's Dilemma" by Clayton M. Christensen. I urge every CTO to take back control over development and be amazing. One way to be amazing is by driving innovation. For a long time, a told CTOs "You're not doing rocket science" to make them relax and see that their technical problems are small. Now it's "You're not doing rocket science!" to urge every CTO to do rocket science. Do work on technical innovation that drives the company, and not just be an execution machine for product management. There are many books about innovation, but if you read on, read the classic about technological innovation. The book argues on how disruptive technological innovation can sideline market leaders and turn markets upside down (E.g. from hard drives to SSDs). Must read for CTOs.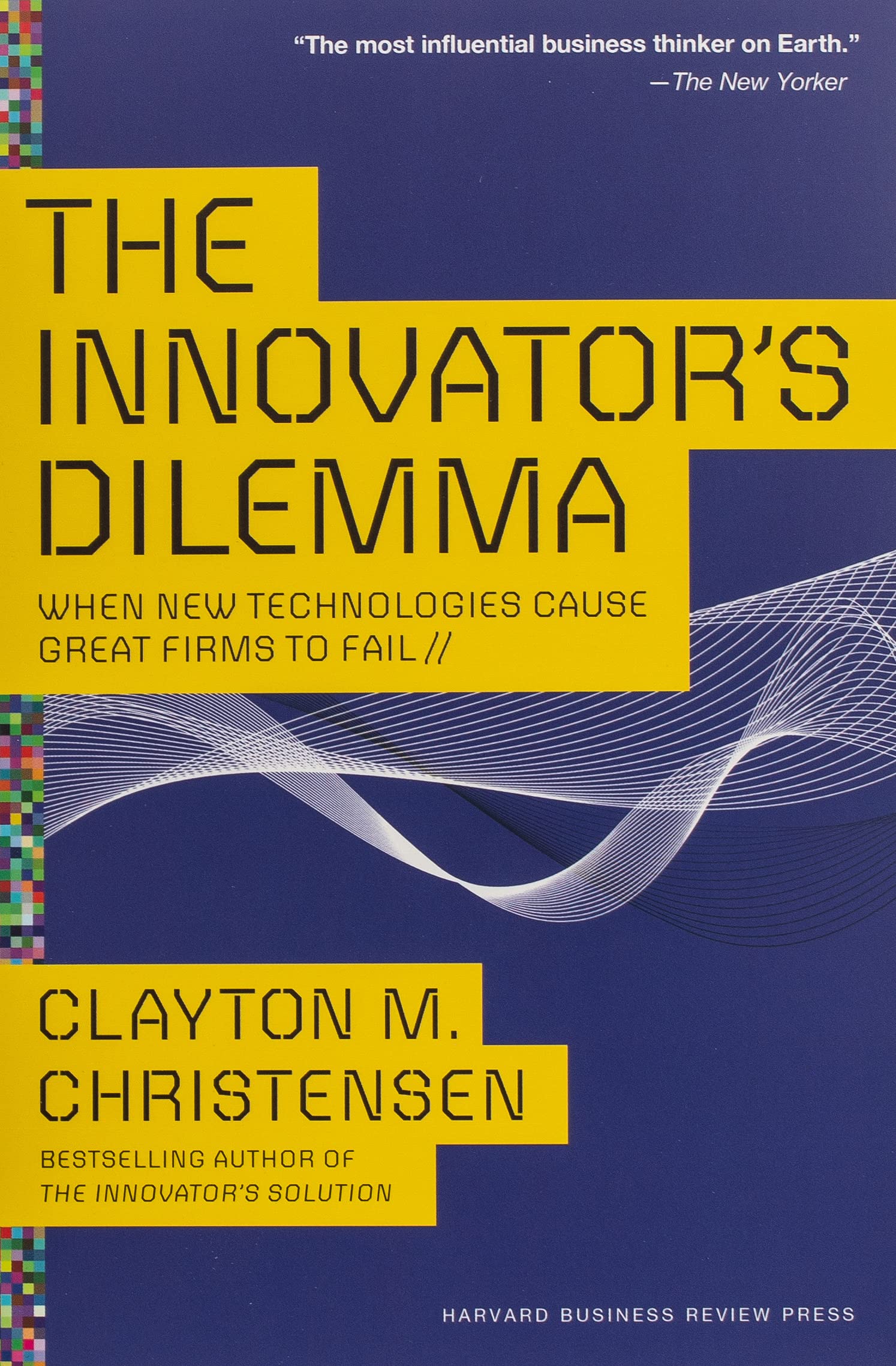 Know someone who could benefit from this?
Please forward the newsletter ❤️
Received this newsletter from someone? 📩 Just Join!