https://www.svpg.com/the-supermarket-of-software/
Super-structured Data: Rethinking the Schema
Never heard of the term "Super-structured Data". I found the article interesting beyond the explanation of the concept, it goes deep into schemaless vs. schema-based data. I might take even something away for my programming language (Hiro!).
https://www.brimdata.io/blog/super-structured-data/
The saddest "Just Ship It" story ever
Another developer lost it in "React Native, Expo, GraphQL" and never shipped. Radical simplicity to the rescue and you can ship more earlier. READ!
https://kitze.io/posts/saddest-just-ship-it-story-ever
The Other Kind of Staff Software Engineer
Staff engineers are the next big topic in software development. Read to clue up.
https://earthly.dev/blog/line-staff/
Why we built the best search engine for coders — Introducing YouCode
AI makes inroads into development, "Let AI generate code based on your search query with Code Complete, an app that taps into a large neural net to autocomplete any developer-related query." I wonder how good this is in practice, but more and more of these tools pop up. If you haven't looked into this as a CTO, the time to do so is now.
https://blog.you.com/why-we-built-the-best-search-engine-for-coders-introducing-youcode-da38d058fe9f
Thoughts on OKRs
Everyone does them. Most of the people I see using them do them wrong.
https://joeblu.com/blog/2022_05_okrs/
😉 Parmigiano Reggiano Makers Are Embedding Tiny Trackers in the Rind to Fight Cheese Fraud
My credo is that CTOs need to drive technical innovation. To fight fraud, cheese producers are putting a chip in the rind of their cheese. This is the kind of innovation CTOs need to provide to drive business success and make themselves relevant. Sometimes out-of-the-box thinking is needed. Do you? Also: Don't eat the rind or you might eat a tracker 😉
https://www.foodandwine.com/news/parmigiano-reggiano-fraud-micro-transponder-rinds-digital-label
The Future of Search Is Boutique
Must read "These days, I find myself suppressing the garbage Internet by searching on Google for "Substack + future of learning" on the failure of Google (I still use it!)
https://future.a16z.com/the-future-of-search-is-boutique/
Microsoft to boost employee pay in effort to stop attrition
Up, up it goes. "The Redmond-based software maker is nearly doubling its global merit budget this year". The article also mentions Amazon doubling its maximum base pay from $160k to $350k.
https://www.bizjournals.com/seattle/news/2022/05/16/microsoft-pay-increases-competition-amazon.html
So you want to run a virtual event
Don't we all? I have been to many virtual events, and most were bad. Only a few, like the CTO Craft events, were nice and very useful. Or put it another provocative way "A question I ask to a lot of event organizers is "why are you producing a live stream instead of a YouTube playlist?"
https://blog.lazerwalker.com/2022/05/10/virtual-events.html
📚 Book of the week
This week's book is "Lean Analytics" by Alistair Croll & Benjamin Yoskovitz. This book is great for two reasons: First it has a set of base metrics for every business model like content-based or SaaS with which you can start from day one (and you should start from day one, data that is never collected can never be regained). Second, it goes into a deeper discussion on what a good metric is and what isn't. This book keeps being the book I grab when I want to refresh on metrics or want to hand out a book to a coachee.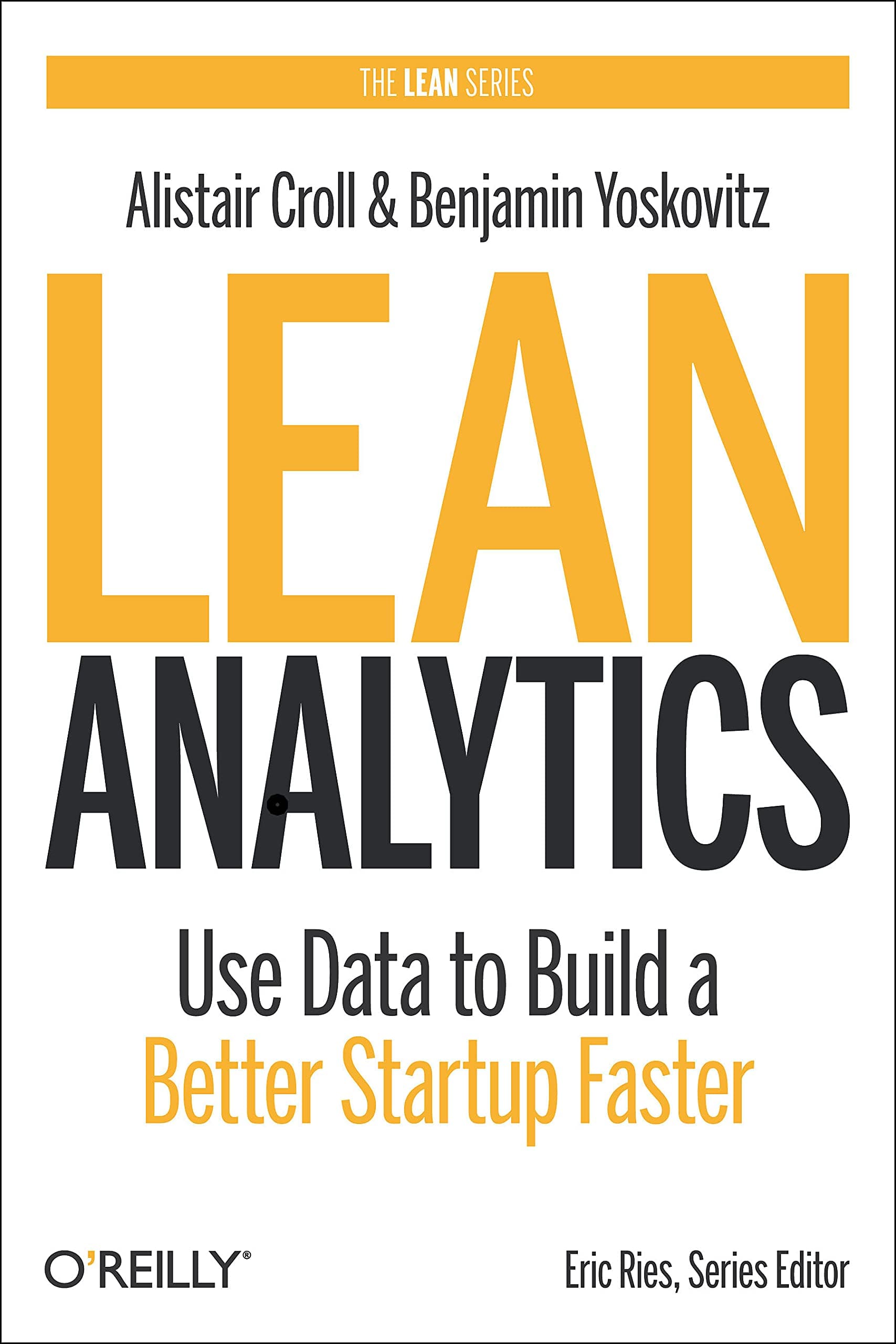 Know someone who could benefit from this?
Please forward the newsletter ❤️
Received this newsletter from someone? 📩 Just Join!