Amazing CTO Newsletter
🚀 Issue 10.1
by Stephan Schmidt
Happy Friday,
this week's insights include
⛅ the new CTO Job Market Weather Report
3 questions to Mark Batty, CTO
A classic 📚 book recommendation
Tech Salaries in 2022: Why the Six Figure Pay Makes Techies Feel Underpaid
Good reading, nice weekend ❤️ and until next week,
Stephan
⛅ CTO Job Market Weather
How is the CTO job market? The number is back to where we started some weeks ago with 99 CTO jobs for the US. But remote CTO jobs doubled to 38. Up up and away!
3 Questions to Mark Batty, CTO
What makes a CTO amazing?
Broad and deep technical expertise, commercial experience, communication, and humble leadership.
We need to make high-level strategic decisions based on complex technical information, while considering medium and long-term commercial objectives. We need to communicate those decisions and the reasons for them to a wide disparate audience and create a fail-safe nurturing environments to stimulate innovation and growth to achieve those goals.
What is the biggest challenge for a CTO?
I believe the biggest challenge is changing the mindset of stakeholders and senior leaders to think differently about management processes and techniques. Today's software-driven world is very different from the autocratic industrial world of the past, and we need a more adaptable outcome rather than an output-based mindset to maximize customer experience and take advantage of opportunities in the current VUCA world.
How do we develop software in 30 years?
Traditional computer science and software engineering will become a niche industry, filled by a handful of experts developing AI-based hardware and software components, like the current no-code platforms but more advanced. The components will intelligent and self-adaptive building blocks for anything imaginable, used by non-technical product visionaries with body and voice-controlled AR/VR to design hardware/software products that will be automatically built, deployed, and delivered via localized, automated hubs.
THANKS MARK for the answers!
Stories I've encountered last week
Bandits for Recommender Systems
A very interesting take on recommender systems. It addresses the problem of items in a recommender system sinking to the bottom, although they should be tried to be recommended. I see this with Google working. New pages are pushed to the top of the search results and if they don't succeed, are no longer promoted (= recommended). And learning from Google is always a good idea - if you don't confuse yourself with Google. This kind of knowledge can make you shine as CTO and a tech leader.
https://eugeneyan.com/writing/bandits/
Canva, Amazon, Google, Atlassian, and Jane Street paying graduates salaries up to $350,000
Although the article takes the $350k number from trading companies, not from most of those in the title, and it's Australian dollars "Aussie tech giant Atlassian is paying $200,000 (~ 135k EUR) to graduates (my emphasis).", still interesting numbers. This is what you compete against for the very best people. You can't compete on money, compete on culture and vision (because what vision does Atlassian have? Also, little known fact, Atlassian Confluence started with a Wiki engine I wrote :-)
https://www.news.com.au/finance/work/at-work/canva-amazon-google-atlassian-and-jane-street-paying-graduates-salaries-up-to-350000/news-story/284c00dafcb26d16fa0935852cc83f0c
Sat nav - without a satellite - in the 1970s? | Tomorrow's World | Retro Tech | BBC Archive
I found this interesting and funny. It's navigation for one route only, instructions are on a cassette tape. I thought "How can this be useful?" and - hey it could have been - the video mentioned e.g., a drive from the Airport to the city center or a training device for bus drivers. Which reminds me, whenever you think "This does not make sense", think again.
https://www.youtube.com/watch?v=4qqnHtH1RAs
Understanding Your Startup's Equity Offer
What startup should you join as CTO?
https://chriskong.substack.com/p/understanding-your-startups-equity?s=w
Tech Salaries in 2022: Why the Six Figure Pay Makes Techies Feel Underpaid
"The average tech salary in 2022 hit the six-figure mark for the first time in 17 years, yet nearly half (47.8%) still feel they're underpaid" - again you can't compete on salary. The salary should reflect the market, but it's not what makes people happy. They always do not earn enough.
https://www.toolbox.com/tech/it-careers-skills/articles/tech-salaries-why-techies-feel-underpaid/
Remote companies
Remote is where it is right now. A website to be listed as a remote company. "D1 will create read-only clones of your data, close to where your users are, and constantly keep them up-to-date with changes."
https://himalayas.app/companies
Give me back my monolith
A classic.
https://www.craigkerstiens.com/2019/03/13/give-me-back-my-monolith/
Why I left Google: work-life balance
Moving from a company with great colleagues and a BIG salary to a startup. Because of work-life balance. Again, do not compete on salaries. Be creative.
https://www.scottkennedy.us/balance.html
⭐️ Founders should think about channel/offer fit instead of product/market fit
The biggest problem for CTOs is a company that thinks it has product-market fit but hasn't. Scaling marketing and people too early increased dev pressure which hinders getting product-market fit. And then there is a long valley of pain ahead. As CTO - I argue - you need to press for product-market fit as hard as you can. This article argues for channel/offer fit, if you're a CTO, must-read as we all know, the problems are not with technologies.
https://jakobgreenfeld.com/channel-offer-fit
📚 Book of the week
This week's book is "Managing Humans" by Michael Lopp. It's older, but a classic. There are not many books about managing people for developers and technologists. This is one of the few ones and one I still recommend reading. We all know problems are not with technology, but with people. Getting better at managing people, makes everyone happier. Especially if you have junior managers on your team, buy this book and hand it out.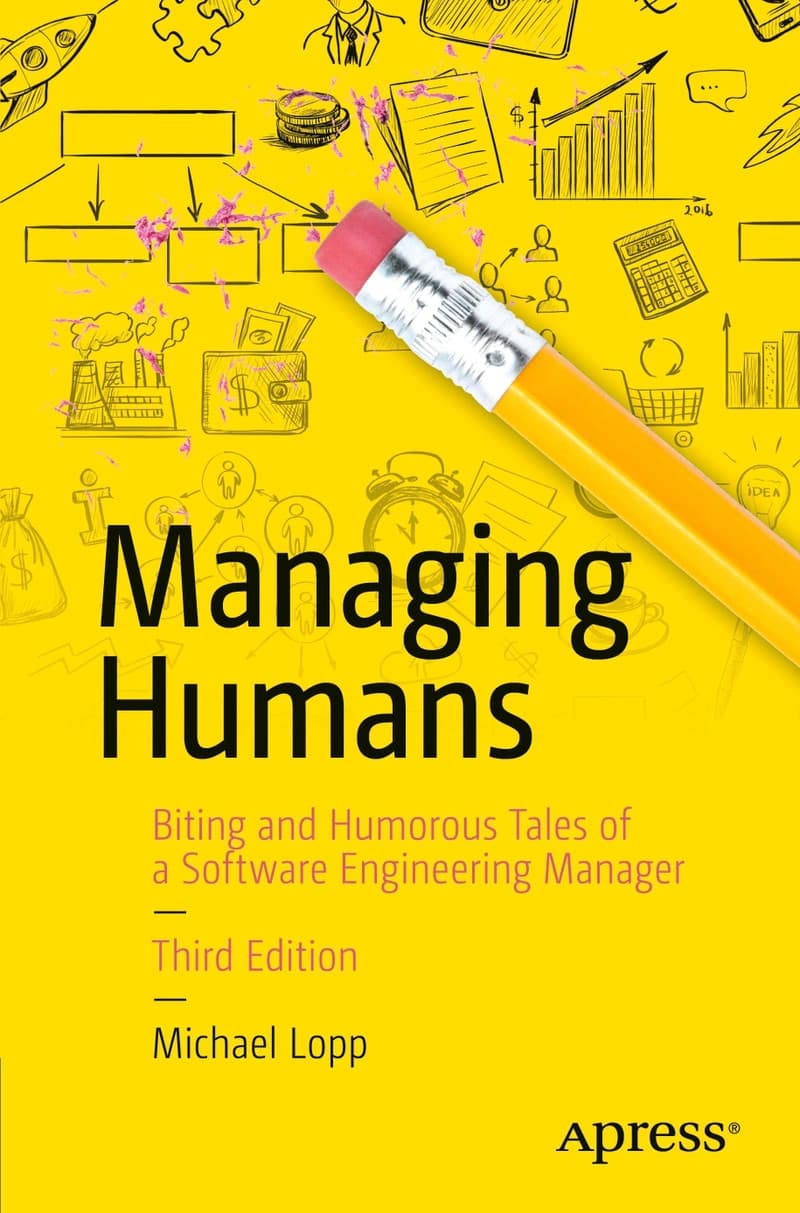 Know someone who could benefit from this?
Please forward the newsletter ❤️
Received this newsletter from someone? 📩 Just Join!